The Oil Mill
State-of-the-art machinery
enabling the best
extraction solution
based on the characteristics
of the olives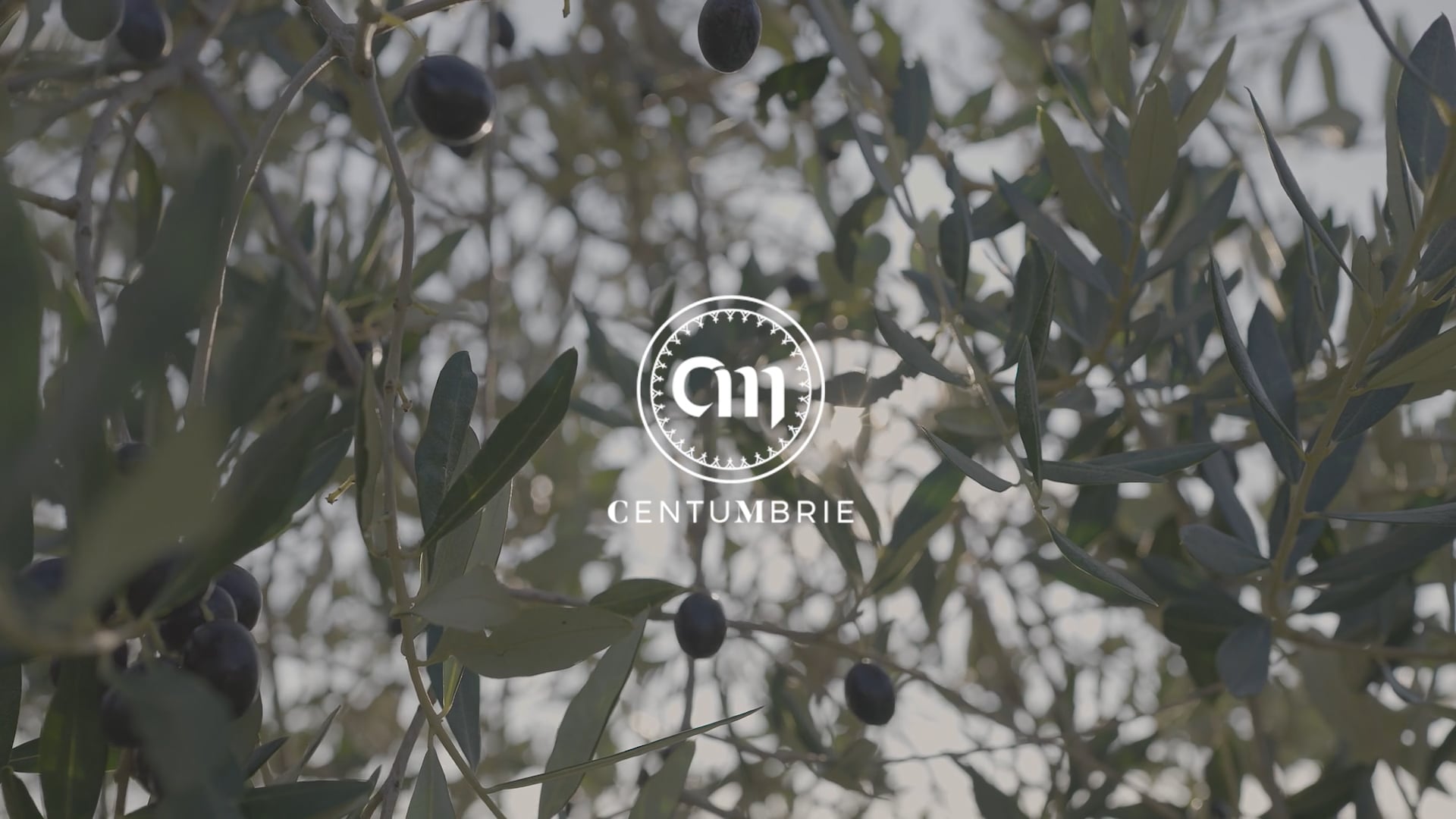 THERE IS AN ANCIENT AND INDISSOLUBLE BOND BETWEEN OLIVES AND UMBRIA, STEEPED IN PEOPLE, LAND AND CULTIVARS.
---
WE TEND TO OUR OLIVE PLANTATIONS WITH PASSION, adopting organic farming practices, with the utmost respect for the ENVIRONMENT AND CONSUMER. AT OUR OLIVE MILL WE ONLY COLD EXTRACT WITH TECHNOLOGIES THAT ENSURE LIMITED WATER USE and the recovery of all by-products, for entirely environmentally-friendly operations.
With latest generation machinery we identify the best extraction solution according to the characteristics of olives; we operate two production lines: a 2-phase and a 3-phase one. The entire production cycle is monitored by systems that optimise temperatures, extraction times and maintain the correct level of all necessary parameters, for a superlative quality evo oil. Storage and bottling take place at our special facilities at controlled temperature and with inert gas, to preserve the product's organoleptic and chemical properties over time.
/ THE CENTUMBRIE OIL MILL
---
A PLACE WHERE OIL IS PRODUCED, TASTED, STUDIED AND LOVED. EXPERIENCE THE PRESENT, THE PAST AND THE FUTURE OF EXTRA VIRGIN OLIVE OIL.
DOLCE AGOGIA MONOCULTIVAR
A necessarily small production of rare fruit with a surprising taste. Of Etruscan origin, this olive variety is not very widespread due to the difficulties in growing and extraction. Ours is one of only six companies in the world to produce 100% Dolce Agogia oil, an extra virgin olive oil with unusual balsamic tones that has won several awards and is a Slow Food Presidium.
Food and wine pairings
Food and wine combinations . Its unique taste makes it an ideal condiment for delicate dishes such as salads, roasted or boiled fish, fresh dairy products, white meats, but also bruschetta, feathered game, fish and shellfish first courses, grilled fish, boiled beef. ROSE WINES OR STRUCTURED WHITES.
MONOCULTIVAR FRANTOIO
The Monocultivar Frantoio BIO presents itself with all its innate refinement. Enchanting notes of almond and freshly mown grass immediately conquer the senses over and over again, leaving a persistent memory of elegance on the palate. A distinct, refined extra virgin olive oil. Gold medal winner in the Los Angeles International Extra Virgin Olive Oil Competition and in Biol International and scored of 4 out of 5 drops for L'oro d'Italia. Selected in numerous guides such as Bibenda, Leone d'oro and Merum.
Food and wine pairings
Bruschetta, salads, pasta, risotto, boiled vegetables, soups, raw fish, steamed fish, white meats, pork fillet, lamb, red pesto, white pesto, hard-boiled eggs, mushrooms, desserts and ice cream. Fruity white wines and light-bodied red wines, white beers and blonde ales.
DOP UMBRIA CENTUMBRIE
An oil of the highest organoleptic and nutraceutical level, with great complexity and elegance. Characterized by savory bitter, spicy notes and an excellent complexity given by the typical hints of almond, artichoke and grass. Selected in such prestigious guides as Gambero Rosso, Bibenda and Maestro d'olio; winner of numerous awards including Sol d'oro, L'oro verde dell'Umbria and Gambero Rosso's 3 out of 3 leaves.
Food and wine pairings
Bruschetta, structured first courses, red meats, game, legume soups, vegetables, grilled vegetables, stuffed vegetables, structured white wines, full-bodied red wines.
CENTOLEUM
Centoleum extra virgin olive oil is delicate and rounded lending itself to less structured dishes, due to the more mature Italian olives it is made from. Selected by the Gambero Rosso and Bibenda guides and received a silver medal in the prestigious Ercole Olivario oil competition.
Food and wine pairings
Green salads, steamed fish, fish soups, raw fish, bruschetta, meat tartare, steamed vegetables, light soups and first courses, white wines.
OLIO EVO NUOVO
Evo Nuovo is the first extra virgin olive oil of the harvest. It is extracted from green or slightly ripened olives giving it an attractive green color, visible from the transparent glass bottle, and fresh aromas and flavors.
Food and wine pairings
Bruschetta, structured salads, legume soups, grilled fish, white meats, well-structured white wines and/or medium-bodied red wines.